Classic love spell ( 5 sessions) – 219$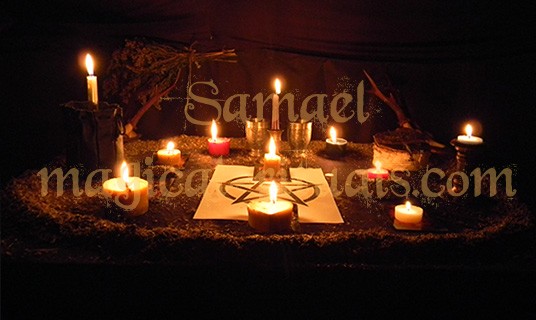 After completion of the rituals, I send photos. Thanks to this, you will recognize that ritual was performed for you.
Do you have questions? Contact me: samael@magical-rituals.com
Love is the most beautiful feeling. When we are in love, we feel great, the whole universe seems to be in our favor. It's fantastic when two people fall in love with each other and can be together for the rest of their lives. Unfortunately, such cases are rare, and many relationships fall apart for a variety of reasons. A broken heart hurts a lot. I experienced it myself once and it was a turning point in my case, it was through unhappy love that I became interested in magic. Before I decided to perform my first love ritual, I had to go through the winding path of getting to know all the secrets of esotericism.
For several years, I acquired knowledge that I now use to help people with love matters. I have visited several countries where the belief in the non-material world has a much larger dimension. Thanks to this, I opened myself to the world, developed sensitivity and understood that everything that surrounds us is energy. Love spells are all about working with energies. The Spell Caster must generate and then properly channel a huge amount of energy for the love spell to be successful. In the beginning, I helped friends who either suffered from unrequited love or just couldn't find the right person. Although most people were skeptical about my help, those who decided to use it still thank me today. In the end, I realized that I already have enough experience in working with energies that I can help out to a wider audience. Properly performed love spell can work wonders. In my many years of work, I have helped people who were in very difficult situations.
Please remember that you have to be sure of your choice when ordering a love spell. A spell is a great force, so when using magic you need to be sure of your feelings for the other person. The power of the spell lasts for many years. On this page you can purchase a love spell based on elemental magic. It can be successfully used by Christians and other believers, because during the rite I only invoke the positive forces of Mother Earth. The rite consists of five sessions lasting several hours.
The classic love spell is recommended for people who want to get their partner back. This type of magic has been known since the earliest times and it still works. .