Love binding spell (7 sessions) – 299$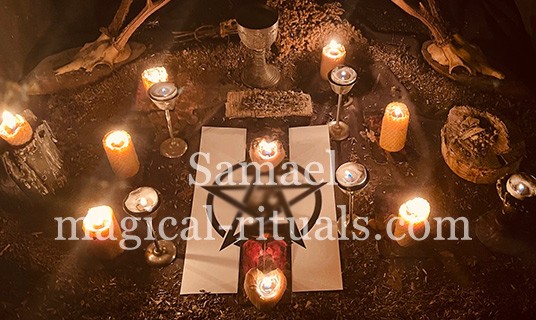 After completion of the rituals, I send photos. Thanks to this, you will recognize that ritual was performed for you.
Do you have questions? Contact me: samael@magical-rituals.com
When can you use love binding spell?
1. When your partner left you If your partner has left you and other methods of recovering him have failed, then you can use love magic. Love binding spell works great in such cases. As I mentioned above, love binding is one of the most effective rituals.
2. When your relationship is going through a crisis If your relationship is in crisis and you are wondering what to do to improve your relationship, you can use the appropriate spell. Love binding spell works great in such cases, this spell will strengthen your relationship and make you come closer to each other. The crisis in your relationship will end and you will be calm again and you will get the best of your relationship.
3. When you want to win the love of someone you know If you are in love with your work friend or colleague and you want to be in a relationship with this person, love binding spell can bring your dream results. Generally, love binding spells are used when we want to win the love of one specific person.
What is love binding spell?
This ritual involves working with energies. In order for the spell to be effective, it is necessary to generate and properly direct energy. During love binding spell I use my own props marked with energy. Thanks to many years of experience, I know which spells to use so that the love binding spell brings the desired results.
What are the symptoms of love binding spell?
The person you want to get back will start thinking about you again. At some point, he will come to the conclusion that he cannot live without you. That person will begin to show commitment to be happy with you again. In short, if love binding spell works, your partner will fall in love with you again.